Cashboard Tasks is a small utility that connects to your Cashboard account and lets you add tasks, enter time and mark tasks complete. Please click on the Install button below to get started.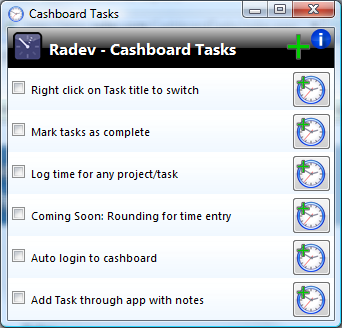 The following prerequisites are required:

Windows Installer 3.1
.NET Framework 3.5 SP1

If these components are already installed, you can launch the application now. Otherwise, click the button below to install the prerequisites and run the application.